I've been thinking of how I should do the base of the head and finally settled on making a separate piece to sculpt and fit to his head, and am currently deciding whether or not to make the cowlick apart of it or separate..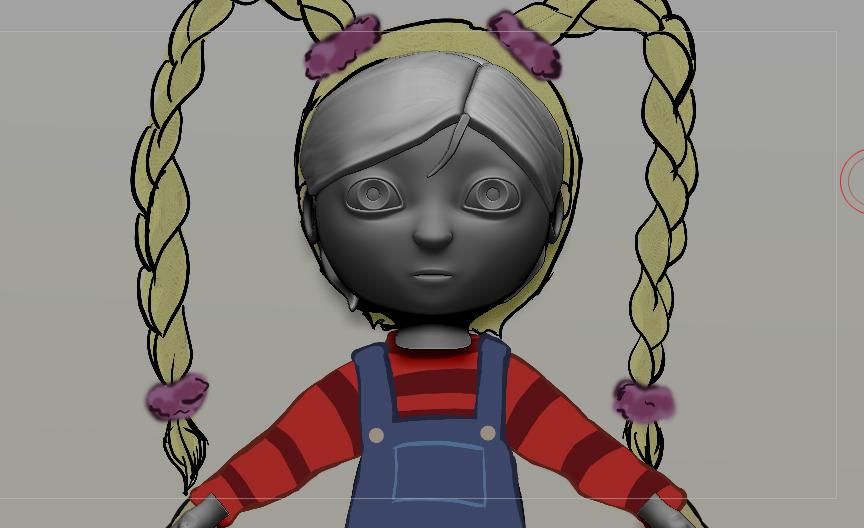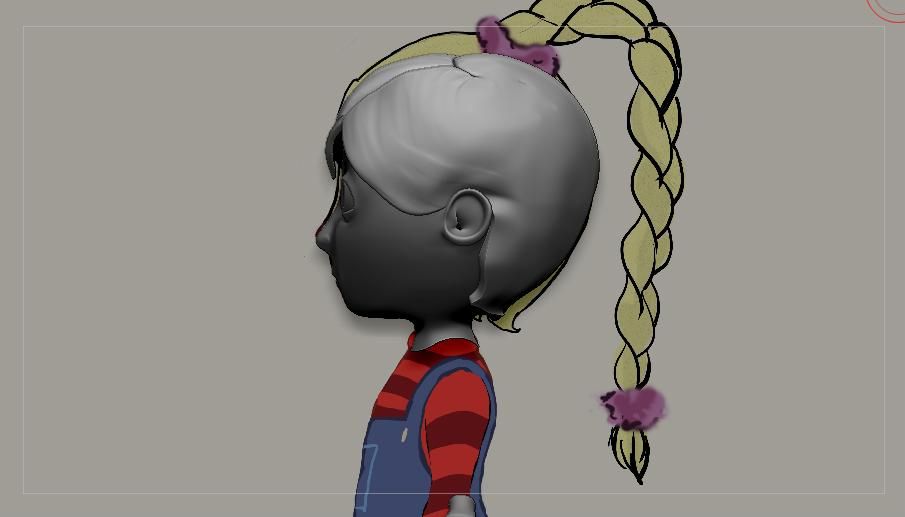 Working on adding some more lines to the hair then the braids and scrunches too.
(And a pair of buttons) then I'll be moving onto the environment.